Are you using Power BI for your business data visualization?
Or are you looking to integrate Power BI into your business ecosystem for your business and data analytics solutions?
Whatever the scenario, you must know different Power BI challenges to ensure you bypass the troubles with finesse.
It can help you find the best solutions and take preventive measures to achieve your business goals.
So, what are the different Power BI challenges?
How can you overcome them?
And what's the permanent solution to tackle the Power BI challenges for your business?
Let's find out.
Major Power BI Challenges
You can face multiple Power BI challenges during integration or while using Power BI for creating and managing detailed business reports for better analysis.
But here are the major challenges that can hinder your business growth and utilization of Power BI's potential.
1. Different source systems data integration
The growth in data sources requires you to pull together data for analysis from multiple databases, business applications, and big data systems.
The most common approach is to deploy a data warehouse as a central location for Power BI data.
You can also use Power BI to integrate data without loading it into a data warehouse. But it can be a complicated process.
Although Power BI can merge data from multiple sources, you still require technical skills and data understanding to complete the process.
Without the skills and knowledge, you limit your scalability and increase the time required to analyze your business data and make informed business decisions.
Also, you might face other types of data integration challenges, like issues in refreshing Microsoft Power BI reports from a Google BigQuery cloud data warehouse.
Multiple businesses have reported challenges in harmonizing different file formats used by other source systems.
The challenge can be resolved by creating a different extract, transform and load (ETL) mapping for each file, but it can be time-consuming.
Instead, you can write a Java application to bring the files into a common format to process them efficiently in a single ETL job.
The rise in complexities and issues in getting data from different sources can be resolved if you associate with professional Power BI consultants.
The experience of a Power BI consultancy managing the challenges of getting business data from multiple sources for creating well-vetted reports can help you streamline the process.
But if you manage the data compilation and extraction, you can face further data quality issues.
2. Poor data quality
Power BI is only as accurate as the data you use. Before starting a Power BI report creation process, you must ensure access to high-quality data.
In a rush to aggregate data for analysis, organizations neglect data quality or think they can just fix future errors once the data has been collected. Data quality is a crucial aspect of BI that is often overlooked.
The lack of understanding of the importance of data quality can be the root cause of the issues, creating multiple challenges for your business to achieve desired growth.
You should first understand that if you don't have high-quality data for your Power BI, you can't achieve accurate and precise data visualization to make informed future decisions.
Before deploying Power BI, set up a strong data management strategy to track the data lifecycle and create a process to ensure accurate data collection.
You can outsource the planning and execution to the industry's best Power BI consulting firm and shift your focus on your core business operations.
Professionals can help you filter essential and non-essential business data using different tools and strategies. Then it can be used for creating meaningful and accurate Power BI reports helping you achieve your business targets.
3. Issues with siloes breaking
You can face business intelligence challenges with siloed systems. Data completeness is important for effective BI, but it's difficult for Power BI to access siloed data with different permission levels and security settings.
You must break down silos and harmonize the data to improve your business decision-making.
But because of lacking internal data standards in different departments and business units, multiple organizations struggle to break down the silos.
Inconsistent data in silos can lead to different versions of the truth. You see different results for KPIs and various business metrics labeled similarly in separate systems.
To avoid that, establish a well-defined data modeling layer and clarify definitions for each KPI and metric.
It can be the hardest to overcome because of the requirement for definitional work to be completed spanning business functions.
You can also outsource the work to Power BI professionals who can help you harmonize the data and break down the silos for enhanced decision-making.
4. Learnings and training required
Although Power BI is a simple-to-use data visualization software, you require training and change in management programs related to BI initiatives.
You must promote the involvement of business executives and managers to ensure the Power BI reports are analyzed and managed with finesse.
But it's challenging to ensure your workforce understands the ins and outs of Power BI. But neglecting the importance of training and knowledge to operate Power BI can minimize its effects and slow down your business growth.
For example, your management team can work with your HR team to develop a BI dashboard with data on new hires and terminations, employee headcount, compensation, and other metrics.
It can help to get better results and help you scale your business to new heights. Your data and business analyst can collaborate with the management team and provide them with the desired automated reporting using Power BI.
You can hire Power BI professionals to provide quality training and knowledge to your workforce to ensure everybody works effectively to tackle business issues.
You should also actively participate with your management team to understand the nitty-gritty aspects of utilizing the potential of Power BI for your business.
5. Managing the use of Power BI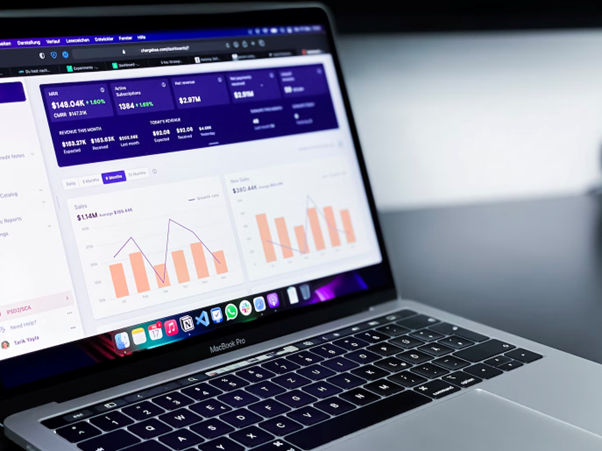 Uncontrolled Power BI deployments in different business units can cause a chaotic data environment with different silos and conflicting analytics results that confuse you and other decision-makers.
Power BI tools offer a data and security architecture to enable a protected place for user-generated analytics to be stored and shared. So, your BI and data management teams can create data sets in multiple data warehouses or other analytics repositories upfront to help avoid inconsistencies.
But you require careful consideration to balance developing standardized dashboards and metrics and enabling your BI experts to create their own.
It can be challenging because when you don't standardize the process and provide your team the freedom to explore and analyze data, they may publish dashboards and metrics with overlapping KPIs defined differently from one dashboard to another.
Also, too much control for your BI experts can hamper analytics innovation and agility. So, you can either create in-house strategies to balance the conflict or outsource the process to professionals to manage your Power BI operations and deliver your quality results with ideal custom extensions that meet specific business needs.
The third-party BI support team can understand your needs and deliver required data and dashboards using their out-of-the-box thinking and creative approach.
6. Low adoption of BI tools
Once you integrate Power BI into your existing business ecosystem, there's a fairly high chance you will experience a low adoption rate from your workforce.
They may want to continue using familiar tools like Excel or other SaaS applications because migration to a better or more efficient tool can take time.
Different companies have witnessed that their end users have ignored the use of Power BI to analyze data to derive insights and exported data to analyze the performance using existing tools.
You can ask your managers to monitor their team activity and log in to remove the adoption challenges.
You can also provide sufficient training, workshops, or seminars by leading Power BI consultants to enlighten your workforce with the benefits of using Power BI.
Highlight the functionality enhancements and minimized workloads because of new integration to boost user adoption in your enterprise.
You should be upfront about the change in the existing business ecosystem and provide your employees with adequate time to learn and grasp the process of Power BI.
7. Inefficient data visualization and dashboard practices
Data visualizations can go wrong while using Power BI. It increases the complexity of deciphering the information you want to illustrate.
Also, a Power BI report is only valuable if it's easy to navigate and understand the data that's being presented.
But many organizations ignore the design and user experience of the reports and focus on getting the data and analytics process done.
It can be a major challenge for your business because, chances are, during analysis, the poor representation can cause miscalculations or ineffective predictions.
You should involve UX designers to develop an intuitive look for dashboards and reports to ensure the visual interface isn't cluttered.
You should also integrate good data visualization design practices for better decision-making and report analysis.
Being a result-oriented business professional, you can increase the quality of your business reports by hiring Power BI experts with years of experience, creating attractive and well-versed reports.
It can help you streamline the hurdles and avoid delays in report creation. You can achieve your business goals while making accurate and precise future decisions.
8. Using Power BI to create a data-driven culture
Power BI helps you transform the traditional business approach and provides a new perspective to analyze and view your business data for better decision-making.
Creating a data-driven system can be challenging for your business if you are newly adopting Power BI into your business ecosystem.
A data-driven culture is not expected at the executive level but also at the front lines, where your business truly interacts with the world.
Building a data-driven corporate culture requires:
• Giving workers the right tools like Power BI
• Empowering them to apply the insights generated in business processes
Once the culture is created, you remove the challenge at the foundational level and unlock the true potential of using Power BI to achieve desired business outcomes.
Managing these challenges at different stages of using Power BI can be overwhelming. You should focus on using excellent Power BI consulting services from professionals to shift your focus to your core business operations.
How Can Power BI Consulting Help You?
A Power BI consultant can handle different Power BI aspects for your business. Have a look:
• Power BI project consulting A professional Power BI consulting firm offers in-depth Power BI project consultation based on your business's scenario and future goals.
• Power BI support
They can provide you with reliable Power BI support to assist you in minimizing multiple issues or troubles handling business analytics.
• Power BI workforce training
The consulting firm can provide you with professional training for your workforce to simplify the adoption of Power BI into your business ecosystem.
• Power BI report design
You get detailed reports to improve your business decisions and understand the data effectively.
Choosing the best Power BI consulting firm can be overwhelming. But to simplify the process, you can choose Integrative System to get the best Power BI consulting and support services for your enterprise.
Choosing Integrative Systems for Power BI Consulting
We at Integrative Systems can help you utilize the potential of Power BI so you can achieve better results.
As one of the country's best Power BI consulting firms, we understand your business needs and requirements. Our strategies, training services, and data-driven Power BI management focus on delivering your organization's best Power BI outcomes.
Boost operational efficiency and streamline the integration and adoption of Power BI in your existing business ecosystem with the assistance of our team.
We help you use real-time interactive Power BI Dashboards to reach the maximum potential of using Power BIO and solve your data analytics challenges.
Contact our experts at contact@integrativesystems.com