Microsoft Power BI is an excellent tool for all your business intelligence needs. But there are still different manual processes using Power BI during data analysis that require extra effort and time consumption.
But Power BI automation can help you bypass the manual hassles.
Your data and business analyst team can boost efficiency and productivity during data analytics, visualization reports, and processing.
Automation in Power BI can minimize the efforts in sending bulk reports and converting a Power BI file into multiple formats for data analysis.
By automating Power BI reports, you can improve your business productivity and decision-making time.
So, what is automated reporting?
What are the benefits if you automate Power BI?
Why do you need to use automation in Power BI?
Let's find out.
What Is Automated Reporting?
Reporting automation delivers reports that cover business information at predetermined intervals to save time and effort.
Automated reporting helps to generate different business reports based on your needs. An enterprise-level BI and reporting help you plan, initiate, and disseminate reports.
A planned report could be sent out weekly, on Tuesdays, at 10 a.m. Every week. You can use Power BI automation to create well-vetted reports without manual efforts to make informed business decisions.
Your team of data and business analysts can create automated reports for you to improve the business workflow and streamline the time wasted in the manual reporting process.
That's not it.
Power BI automated reporting can offer multiple benefits to stand out with your business reporting segment.
Benefits of Power BI Automated Reporting

A business analyst has multiple jobs like data integration, scheduling, refreshing data, generating reports, and distributing them to you.
You can help your workforce automate all these tasks by using Power BI and ensure you achieve all the benefits of Power BI automation.
Power BI automation for your enterprise adds great benefits. Report automation can make a great positive difference in a business environment where your company strives to obtain and keep a competitive edge. It also improves your business management and decision-making.
We have compiled a list of a few important benefits of using the automation of Power BI for your business data analysis and reporting.
Saves your time and money
Manual report generation can be very time-consuming compared to automated reporting using Power BI.
Your team might put a significant amount of time into generating a detailed report only to find that nothing has changed and that the data has to be updated.
It means starting from scratch and redoing the reports. Also manual data entry leaves scope for human errors to creep in. When you manually prepare reports, time, effort, and resources are wasted.
But using Power BI automated reporting takes a few clicks to generate reports. You can instantly generate many reports and refresh them if there is some change.
You can prevent wasting human resources or time that can cost your company capital. The management can make quick and efficient decisions based on the automated reports received from Power BI.
With quicker responses to the market, you can gain an advantage over competitors and strengthen your position in the industry.
Productivity and teamwork
Your data and business analytics team members can channel the time and efforts wasted in report preparation to other, more important tasks.
It can immediately improve the productivity of your human resources. They can use the potential of Power BI and utilize different features offered by the data visualization tool. Unlike manual reports, Power BI automated reports can be easily shared or viewed across locations and screens.
It can ensure that only relevant people are involved in analyzing the reports and working cohesively to make informed decisions based on the data presented.
Power BI digital sharing and report automation help teams collaborate better with less time and energy spent creating and managing the reports.
The ability to create and share Power BI reports also improves the productivity of the entire company management.
It can help your business react quickly to situations. Quicker informed decision-making at different levels can make the company more robust and agile.
Better decisions
Your business decisions are best made once your data analytics team studies the relevant KPIs and data. Power BI automation reports generation analyzes data and presents it in a meaningful and easy-to-understand manner to enable informed decisions.
It delivers great data analysis and reporting results, bringing clarity and deeper insights.
Despite the automation of report generation, you can extract timely and accurate reporting for achieving your business goals with finesse.
Transparency
Your team can provide automated reporting with no reliance on a specific person or department. Once the automation and scheduling are set, Power BI can deliver the desired reports in a specified format to help you with the analysis and decision-making.
Power BI report automation enables transparency at different levels of the company and helps to decide on data-driven rather than opinion-driven.
Transparency and easy-to-understand reports can make the enterprise more attractive to investors and lenders. Power BI report automation can help your business get an edge over other rivals.
Improved timelines
Once Power BI compiles with your business data, the challenge of thoughtfully and understandably delivering it to business management arises.
Your team should represent the data effectively to help you analyze it quickly and easily. That's why multiple businesses resort to Power BI, which includes some excellent report templates, analytics capabilities, and the ability to make rapid reports that are unmistakably unique to their firm.
Your team can automate your weekly or monthly report generation process by choosing the default layout of the presentable reports. The tool can analyze the new data and deliver the desired reports to the management authorities.
Schedule Reporting with Power BI Automate
You can automate multiple reports and plan alerts using Power BI or other progressive reporting systems. The process is made easier because of the user-friendly interface.
The code-free organizational UI enables tech-savvy and novice users to construct reports and share them with decision-makers for analysis.
Your team can also use interactive real-time dashboards with visuals to make reports simplify their day-to-day operations.
Apart from that, you can schedule reporting with Power BI.
You can subscribe to report sheets that are important to you, and Power BI will send the report image to your mailbox.
You can set the frequency of receiving mail on Power BI. It can be done on a weekly, daily, or monthly basis, depending on how often the data is updated.
You can schedule Power BI to interact at a specific time. So, you can create up to 24 different subscribers per report.
The language in the Power BI settings can be customized in the email. If you don't select a language as the default, Power BI will use English.
Now let's understand the core aspect of this article.
How to Set Up Automated Reporting in Microsoft Power BI?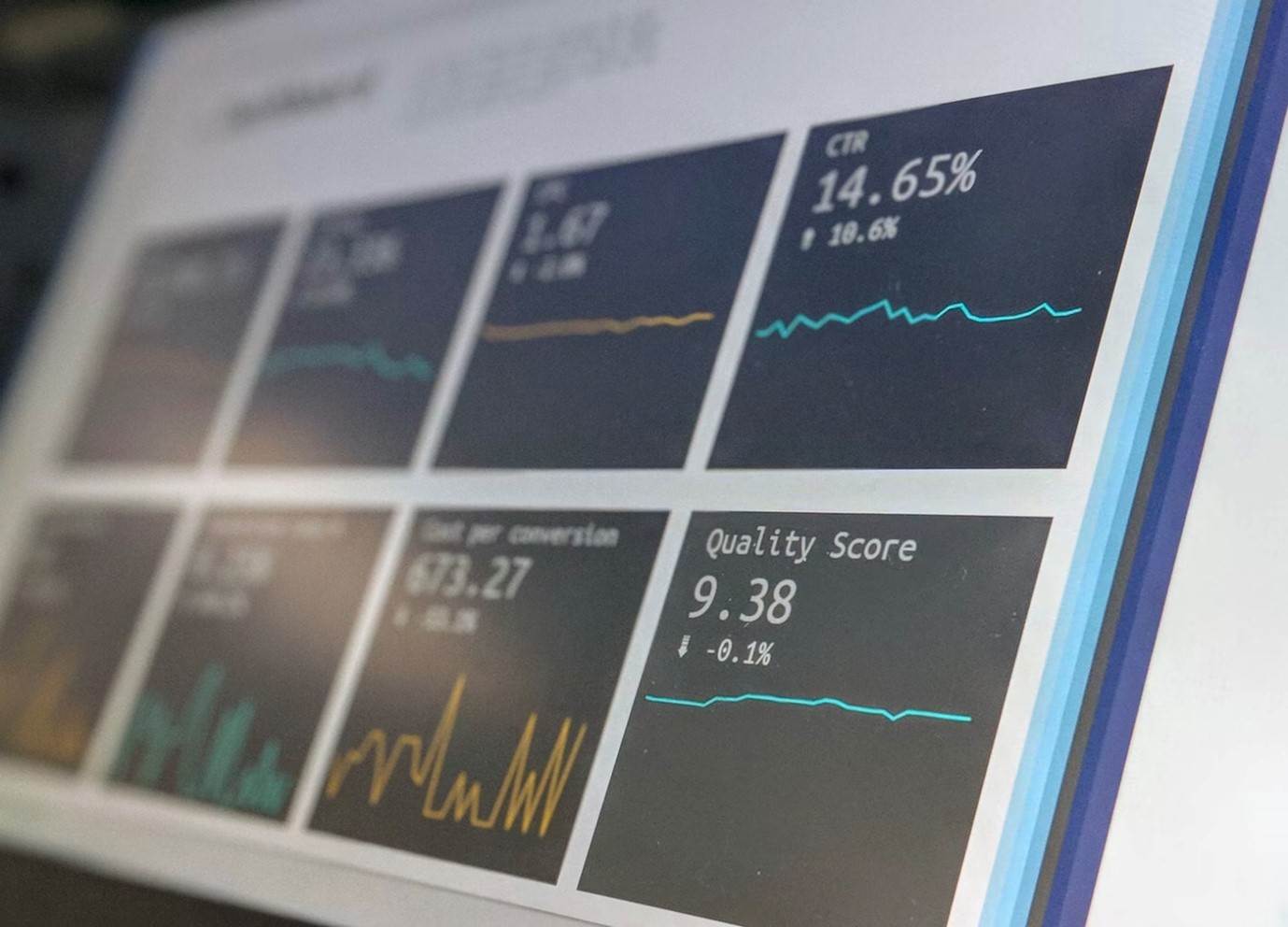 You can use Power BI Robots, a Robotic Process Automation (RPA) solution that was recently released.
It enables you to plan and send Power BI reports to anybody, anywhere, at any time, and from any location.
You can install the Power BI Robots desktop representative and click Create on the Playlist option.
A playlist is a collection of Power BI reports or dashboards that you can share anywhere, usually via email.
Next, on the General Tab, you should:
Name the playlist
Set the right screen size
Set the screen-captures repetition
Select Email on the Send to bar
Select the screenshot output format, such as PDF or image
Once done, you can automate your Power BI reporting process. But there are a few things you should consider.
If you want to send emails to multiple people regularly, the Token function is quite useful. You can snap the pound sign on the menu to activate it. Once you select a token from the list, you agree that the area will be updated regularly.
Continue scrolling on the Recipients page and add the email addresses to the receiver of the Power BI reports. You can add multiple accounts based on your preference.
After selecting your recipients, tap "next" to go to the Visuals tab. Once you click Add Power BI account, a screen displaying the Power BI workstations will appear.
Then you'll tick the boxes appearing next to the report pages. You can jump to the last tab if you want to add inputs to your reports. It is useful if you want to transmit different data to multiple people using the same Power BI report. Finally, click Create to complete creating your playlist.
Finally, click Synchronize on the General tab on the Power BI Robots desktop.
Power BI report automation can save your company a lot of time and money. It helps set you on the path to becoming a data-driven organization.
You can go from automated reporting to insights as part of a BI platform, enabling each operator to identify the hidden biases and critical perceptions inside the data. But one of the most efficient company procedures is saving time and money.
Achieving automated reports can save time, effort, resources, and money. Your business expenses can also be reduced without compromising the quality of operations.
But you require a recognized Microsoft Partner like Integrative Systems to use the cutting-edge design and functionality of Power BI for your organization. Our expert Power BI team can help you implement automated Power BI reporting for better decision-making.
Boost your efficiency and access the intuitive Power BI Dashboards to reach the maximum potential of the powerful data visualization tool.
We offer detailed Power BI Analysis reports for your business operations for calculated future planning. You can access the automated reports anytime using Power BI mobile.
Here are multiple reasons you require professionals to handle your Power BI reporting.
Why Does Effective Power BI Reporting Require Professional Company Support?
You can consider multiple reasons for getting the best Power BI Microsoft reporting results from a professional company, but let's discuss a few.
1. Expertise in Power BI automated reporting
A professional Power BI Microsoft company has the expertise and knowledge to help you achieve effective automated reporting results. You can outshine others and analyze the valuable insights from your organizational data with finesse.
We can implement Power BI automation in your business ecosystem to provide you access to well-vetted reports anytime and anywhere.
2. Professionalism
A reliable company providing Power BI automated reporting results will deliver great professionalism. You can unlock desired business outcomes, and streamlining your data can increase your business decision-making.
3. Transparency and security
Automating your Power BI reporting requires reliable and transparent management. Choosing certified Power BI experts can help you maintain complete transparency and security of your data.
You can get scheduled Power BI reports to analyze and make informed decisions based on your preference.
But choosing a reliable and certified Power BI company for managing your business intelligence and data analytics reporting can be overwhelming.
Integrative Systems can be the best and easiest option available to tackle your requirements.
How Can Integrative Systems Help with Power BI Automated Reporting?
We, at Integrative Systems, have a talented team to deliver you tailored Power BI automated reporting solutions. Our tailored Power BI management helps you unlock your desired business outcomes.
Being the country's best Power BI consultation service providers, we understand your requirements and needs.
Based on your reporting requirements and goals, our expert team can plan the best suitable path for unlocking your business potential.
We can use multiple features of Power BI to create automated, colorful, and intuitive reports with powerful data representation formats.
Our experience and knowledge deliver you the best Power BI automated reporting results that can help you stand out.
Get started with powerful BI reporting, professional expertise, and consulting team support to transform your business data analytics and business intelligence management and approach.
Connect with our team at contact@integrativesystems.com