It is becoming difficult for companies working on legacy applications like AS400 and adapting new technology solutions in today's digital world is a little challenging. Today's business landscape is very different from the one that we were seeing five years ago – and the trend keeps on changing. The advent of the latest technology has prompted companies to upgrade their business models and think seriously about the future.
The enhancement to business models continues to focus more on updating legacy applications. In many cases, outdated IBM AS400 iSeries has become a major stumbling block for businesses. Operational models are being renewed: organizations want their critical business applications to be more flexible, scalable, and free from operational interruptions.
What does Legacy App Modernization Means?
Legacy application modernization means upgrading an existing enterprise framework with more modern, agile, scalable, highly accessible, and secure solutions. Application modernization means redesigning existing business applications to meet growing digital needs. Upgrading your old apps with new architecture and features gives them a new life, prevents them from becoming obsolete, and creates attractive business value.
Challenges of Legacy App Modernization
Lack of Knowledge
This is the main challenge in updating legacy apps for the following reasons:
Developers who developed the application are no longer in the organization or connected to the application.
Functional and technical documentation is missing, irrelevant, or outdated,
The source code is highly corrected
Used third-party application/library resources not available.
One possible way to deal with this is to go to code manually and select a function, which is a tedious task since most codes (usually about 30-40% of the entire code base) are redundant or no longer exist.
Heavy Legacy Ecosystem
Each organization has been running its own IT setup, and even today, there are plenty of applications in legacy technology. In such cases, when management decides to update the old footprint completely, it significantly impacts the business. When we take even a single application to update, the upstream and downstream applications will remain in the old technology, with many old protocols, file formats, etc., and it's not possible to modernize them in one go.
In such cases, the method of division should be followed. We need to take the critical applications first and then handle the rest. We may also need to set up some tools and design applications to support legacy practices so that the current business flow will not be affected during the transition period. After all, apps are updated, legacy fingerprint support can be turned off.
Quality Guarantee
Another challenge is quality assurance, as older applications may have performed better, and newer applications may need to be tested to ensure they function better.
As with every IT project, we need to ensure that all possible test conditions and cases are well defined and pre-set for the testing phase. User acceptance testing needs to be well-planned and having as many professional users as possible can help ensure the integrity and completeness of a modern application. A successful component of the legacy modernization project is the involvement of business users from the application search phase to quality assurance.
Performance Achievement
Pure legacy systems like high-performance mainframes, especially in terms of batch processing.
In these cases, legacy applications need to be analyzed to replace existing parts of the code with related COTS products or frameworks. In most mainframe applications, the interface between applications or programs is usually through an intermediate file. It can be redesigned to pass data directly without any file I/O. Another critical factor in reaching the optimal hardware size.
Data Migration
Most of the older ecosystems would have lived longer if modernization had taken place. That way, they will have more data through business transactions. In almost all cases, it is up to gigabytes of data, if not petabytes or terabytes, and is usually organized on databases, files of various formats (text, binary), etc. In addition, older systems may use EBCDIC or any other encoding, whereas most modern systems operate on ASCII or ASCII-based encoding. This adds another dimension to the problem of data migration when it is not organized.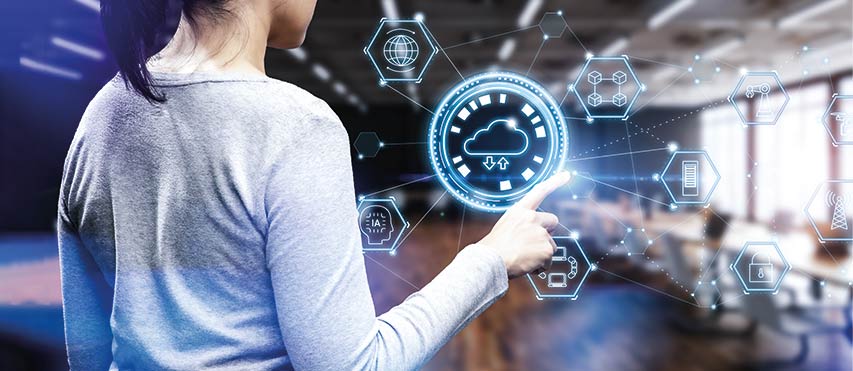 To take care of the differences in coding, there are tools on the market and some ETL plugins that help in easy data migration. If the legacy application is expected to handle data files with non-contemporary encoding, we need a framework to take it. Older system VSAM files can be migrated to SQL or NoSQL databases.
Why do Companies Avoid Updating their Legacy Applications?
Moving from the convenience of "known and sufficient" to the assurance of efficiency, scalability, and high productivity can be frustrating for many managers.
How much does it cost?
How long will it take?
Do we have the staff resources to make this happen?
Here are some more which we found to be interesting:
The Cost of Modernization and Project Duration will be Higher
Over-budgeting is the weakness of every organization and the nightmare of the project manager. There is a real fear that the existing system will retire on the side of the new platform and incur additional costs in addition to the various advance costs that may or may not be supported. However, it is also myth #1.
The cost of updating the app is not a challenge; Cloud is the biggest money saver in IT. And all other expenses of modernization have to be paid for by the acquired functionality, the extended reach to the customers, and the application interoperability.
Legacy & New Systems May Not Work Smoothly
Updating the app is a daunting task for organizations with large legacy footprints. App updating, in this case, would be pretty more complicated and should be managed carefully. During the update process, my entire work process may stop! This is myth #2.
Application updates can be divided into simple steps to handle multiple applications simultaneously. Business continuity is at the heart of all application modernization technology.
The Integration of On-premises and Cloud Infrastructure will be Extremely Disruptive
When an organization decides to upgrade, they do not want to abandon their existing software and applications that have been created and deployed on their on-premises infrastructure. However, placing some applications in place while others are in the cloud can lead to inefficiency and an operation silo. This is myth #3.
The truth is, on-premises and cloud apps can be rented together and put together to give you a full 360-degree view of the business.
Change Management – Our Workforce can't Keep Up
Older systems are usually outdated. It is difficult or impossible to find employees who created or were employed on this application. Because the system is old, it leaves us without the information or skills needed to migrate data from the old system. The complexity of migrating our old systems to new, modern platforms is beyond our capacity. If the update fails, we risk losing important data. This is myth number #4.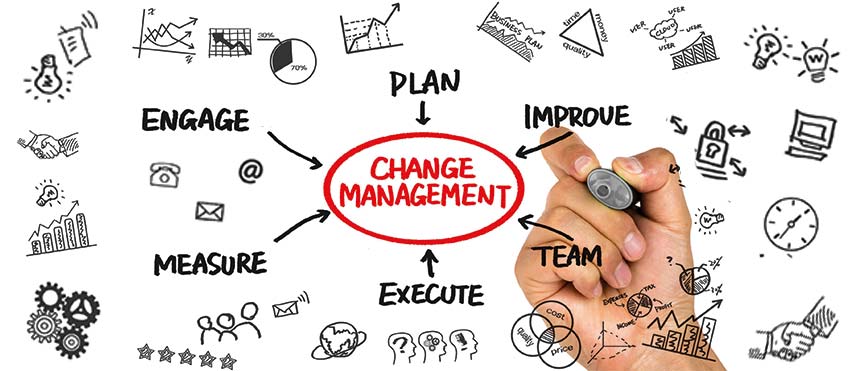 How would we Handle the Challenges of Updating Legacy Apps Efficiently?
The better you understand the legacy system, the easier it will be to update older applications. To anticipate potential challenges, we clearly understand the needs of modernization in advance and take appropriate measures to address them. We determine the right modernization strategy and develop risk alleviation plans; also, we prepare a well-defined roadmap for modernization to counter the bottlenecks.
Innovate with Integrative Systems
We can transform your legacy IBM iSeries applications into intelligent business solutions!
At Integrative Systems, we don't just modernize your legacy application, but we innovate them as well. We are the silver business partner of IBM and trusted partner of Microsoft and have more than two decades of experience in legacy application modernization for our clients.
We are specialized in IBM AS400 iSeries modernization, .Net Development, JDA MMS modernization, and custom software development. Choose the best-fit approach from our wide of services and improve the scalability of your legacy systems.
Feel free to send us an email at contact@integrativesystems.com